Transform Your Drab Concrete Garage into a Showroom with Concrete Floor Coating

Are you tired of looking at your dull and boring garage floor? Do you dream of having a showroom-worthy space to showcase your vehicles or use as an additional living area? Look no further, because a garage floor coating is the perfect solution to transform your drab concrete floor into a stunning and durable surface. Specifically, epoxy floor coating is a popular choice for its high-quality finish and long-lasting benefits. In this blog post, we will explore how epoxy floor coating can turn your garage into a showroom, making it the envy of your neighborhood in Ponte Vedra Beach, FL.
Understanding the Benefits Our High-Quality Concrete Floor Coating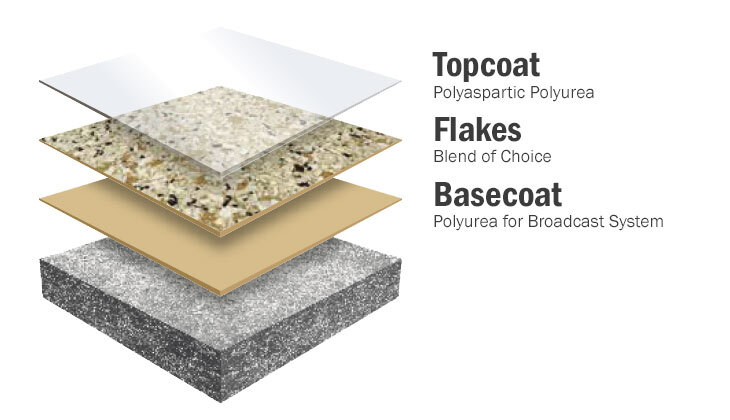 Epoxy floor coating offers a wide range of benefits that make it a popular choice for transforming your garage. With A New Leaf Painting, a professional concrete coating installer, you can achieve ultimate durability and a visually appealing finish in just one day. What We Offer includes a variety of colors and finishes to customize your garage floor to reflect your personal style. Polyurea coatings and Polyaspartic floor coatings provide long-lasting flooring that can withstand heavy traffic and spills. Plus, these affordable concrete floor coatings from A New Leaf Painting will not only transform your garage but also increase the value of your Ponte Vedra Beach home. So why wait? Contact A New Leaf Painting today and transform your garage into a showroom-worthy space!


The Transformation Process: How it's Done
Transforming your garage floor with epoxy coating is a simple and efficient process. With a wide variety of colors and finishes available, you can choose the perfect look for your space. A professional concrete floor coating installer, like A New Leaf Painting, will handle the entire process, ensuring a high-quality result. The best part? It only takes one day to install! First, the floor is thoroughly cleaned and prepped. Next, the epoxy coating is applied, followed by any desired decorative elements. Finally, a clear topcoat is added for extra protection and shine. The transformation from dull concrete to a showroom-worthy floor is quick and impressive, leaving you with a space that is both stunning and durable.
Why Ponte Vedra Beach Homeowners Choose Epoxy Floor Coatings
Ponte Vedra Beach homeowners are choosing epoxy floor coatings for their garages for several reasons. First and foremost, the 1-day install process offered by A New Leaf Painting makes it a convenient and efficient choice. Homeowners can have a stunning and durable garage floor without the hassle of a lengthy installation. Additionally, epoxy floor coatings provide ultimate durability, making them perfect for withstanding heavy traffic and spills. The variety of colors and finishes available also allows homeowners to customize their garage floor to match their personal style and enhance the overall aesthetic of their space. With all these benefits, it's no wonder why Ponte Vedra Beach homeowners are opting for epoxy floor coatings for their garage transformations.
Customize Your Garage Floor to Reflect Your Style
When it comes to transforming your garage floor with epoxy floor coating, the possibilities are endless. You can truly customize your space to reflect your personal style and create a look that is unique to you. With a wide variety of colors and finishes to choose from, you can let your imagination run wild. Whether you prefer a sleek and modern look or a more rustic and industrial feel, epoxy floor coating can help you achieve the desired aesthetic. The best part is that you can easily change up the look in the future if your style evolves. So go ahead and let your creativity shine through as you design a garage floor that is a true reflection of your personality.
High-Quality, Maintenance, and Durability: Is Polyurea Concrete Coating Worth it?
Maintaining and ensuring the durability of your garage floor is an important consideration when investing in epoxy floor coating. Luckily, epoxy coating is not only visually stunning but also highly durable and easy to maintain. With its seamless and non-porous surface, cleaning up spills and stains is a breeze. Simply wipe them away with a cloth or mop, and your floor will look as good as new. Additionally, the tough and resistant nature of epoxy coating means it can withstand heavy traffic, impacts, and abrasions, ensuring long-lasting beauty and functionality for your garage. So, yes, epoxy coating is definitely worth it for homeowners in Ponte Vedra Beach who want a low-maintenance and durable garage floor solution.
A NEW LEAF PAINTING JACKSONVILLE, FLORIDA
If you need help on your next concrete floor coating project, give us a call at (904) 615-6599. A New Leaf Painting Contractors is a professional painting company in Jacksonville, FL. Serving the Jacksonville, Florida Area. Including St. Johns County, Nocatee & Jacksonville Beach, Orange Park, Fleming Island, and St. Augustine. Other Services Include stucco and drywall repairs, wood & siding repairs, popcorn ceiling removal, & wallpaper removal.